Reputed wine-growing property – Wine estates of 5.8 HA
Wine-growing property including housing, winery and vineyards. HOUSING
Rented to a young couple of winemakers, the house is south exposed and have a dominant view on the vineyards.
VINEYARD
More than 5 ha on famous climats : Rochegrès, La Rochelle, La Roche, Champ de Cour, Aux caves…
OUR OPINION
" The oportunity to become one of the leaders of the appellation in partnership with a winemaker."
OUTBUILDINGS
Two large vaulted cellars, winery and various outbuildings.Equipated winery.
Ref. n°
Characteristics of the property

20 min
from Mâcon TGV
Non-contractual elements given for information only
Related Posts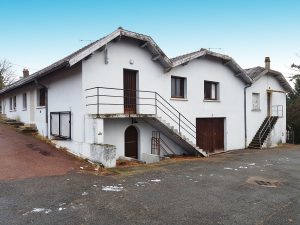 A great tool for a young winemaker.