Vinea Transaction Languedoc & Rhone Valley, new member of the Wine & Business Club of Montpellier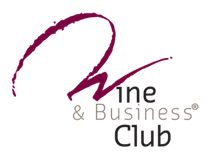 1st european network of wine enthusiast managers
Wine & Business Club, number 1 of european wine-tasting clubs.
Every month, the 2500 managers of industrial and liberal companies, all members of the Wine & Business Club, join together to explore a triple theme : « economy, gastronomy and wine ».
Key topics discussed : economic conference, debates with figures (Christine Lagarde, Jean-Claude Trichet, Olivier Dassault, Serge Papin, Claude Bébéar, Nicolas de Tavernost, Henri de Castries, Pierre Gattaz, Alain Prost, Frédéric Oudéa, Charles Beigbeder, Baudouin Prot, Patricia Barbizet, Henri Lachmann, Pierre Bellon, Bruno Lafont, Jean-Marie Messier, Guillaume Pépy, Stéphane Richard, Michel-Edouard Leclerc, Louis Gallois, Xavier Fontanet, Gilles Pélisson, Jacques Attali, Matthieu Pigasse, Geoffroy Roux de Bézieux, Adriana Karembeu, …), wine tastings in the company of winegrowers. This ending with an exceptionnal dinner prepared by a great chef (Eric Frechon at the Bristol restaurant, Christophe Moret at Shangri-La Hotel, Paris, Philippe Mille at Château Les Crayères, Dominique Gauthier at Beau-Rivage Genève, Franck Cerutti at l'Hôtel de Paris in Monaco…).
Founded in 1991, the club has generated a constant growth of subscribers, beginning with 30 members and now featuring more than 2 500. This great success has been driven by its foundator Alain Marty and the originality of the concept : connecting many influential leaders, managing in different areas such as the industry, economy, politics, communication, fashion, sports and wine of course.